Hamstertown - The crazy world of the Hamsters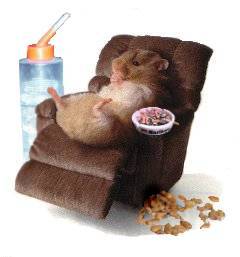 Free stories and books for children. Funny stories for small and elder hamsters and for all who are young at heart.In addition to funny stories for preschoolers to books, we also have games and a lot funny pictures. Of course, all for free and without commercial banners.

Of course we do our very best (what else?) and be under competent leadership (under WHAT?) with a competent management (a WHAT?) we shall without accidents and disasters (or at least no more than usual) create something never seen before. This might easily come true.
Thus, we present to you the world of hamsters that - as our mayor sounded - represents the power and creativity of Hamstertown. Apparently he has not yet recovered from his last fall from the speaker's desk as he held another, boring, never ending speech.


Founded in 2001 we started to write and publish stories for children We are the genuine Hamstertown.
So enjoy our stories, the BOOKS (which are the highlight of this site) that will make you laugh and the newspapers which bring a lot of funny stories from the day-by-day-life of the Hamsters.
Oh, by the way: you will not find any nasty advertisement. Well, hamstian ads you will find, but that is just for fun.
So take your time and explore our site. Take your time to read all about what happens in seven self-written books. All these books are for free. We hope you like them. You can always leave a comment in our Guestbook.
Been here for the first time? We recommend to have a look into our papers. You most probably will laugh your ass off! Newspapers!
Never heard of us? Well, then you must look here first: About us
Scandals after Scandals! Does nothing ever fit?
Who spoiled the project?

Hamstertown still plans a so called trade-fair but all we see are disasters, crashing walls and a bawling project manager. And the Major? Again he gives stupid speeches!

Read all about this moronic project

Pan-Cake Attack!

A well-known hooligan named Goldi (see the picture from our archives)again was going too far when he tried a new way of producing high speed pan-cakes. Many Hamsters were hurt in this nasty attack!!

Read all about this disaster here: